Bulan lepas layan TV series Revenge tapi sampai sekarang tak habis lagi tengok musim yang pertama tu sebab saya rasa cerita tu berat sikit nak dihadam sebab cerita pasal orang berdendam. Actually, I don't like such theme sebab impact dia buruk pada saya. Imaginasi saya tinggi (well not in a sex-thing way, of course!).
Yes, such a good story has made me feel like I was in it. Nanti tiba-tiba mulalah rasa macam nak imagine balik siapa yang dah buat silap to me and fikir which is the wickedest tactics for revenge and then have to find which is the most suitable alter ego for me, perlu cari partner in crime apa semua. Macam haram jadah je semua itu. Ini semua poyo hehe.
But since the main actor, Emily is cute tetap juga saya plan nak tengok cerita ni sampai habis. I love when she smiles because it's like there's another secret behind it. She has that Monalisa's smile. It's so convincing, so fishy and mystery.
Macam sambil senyum, tapi dalam hati cakap "You're next in my to-kill list." Hehe.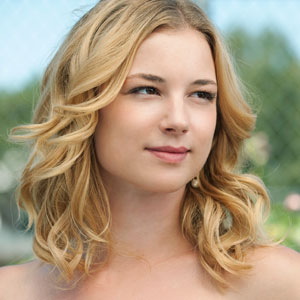 Am gonna kill yaww, biatch
But what I like the most is the background music. It suits perfectly bila dimainkan semasa babak konflik antara Emily dan Victoria. Macam meremang segala bulu-bulu yang ada. Okay, mungkin saya sangat exaggerated *sambil kutip bulu-bulu yang sudah berguguran*
Angus & Julia Stone - For You
"Before you embark on a journey of revenge, dig two graves."
- Confucius
Nota kaki: Tak baik berdendam, nanti Tuhan marah